Creative Rights Caucus
Urge congress to support the Creative Rights Caucus.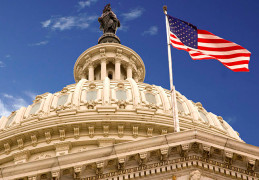 House of Representatives members, Judy Chu (D), (CA), & Howard Coble (R) (NC) have announced their effort to protect the creative community which strengthens our country and makes an estimated $5 trillion contribution to our economy. Together, Chu and Coble, formed the Creative Rights Caucus, and the Copyright Alliance is asking for your help. The Creative Rights Caucus will help educate lawmakers and the public about the importance of preserving and protecting the rights of American filmmakers, musicians, software publishers, authors, artists of all kinds, who rely on Congress to protect their copyrights, human rights, First Amendment rights, and property rights. This is an enormous issue, and one that needs our attention, especially now, in light of the upcoming Copyright Law hearings.
Visit their web site at http://creativerightscaucus-chu.house.gov/

----

We have prepared a collection of tools to be used by grassroots members throughout the US, to provide instruction on how to effectively participate in state by state Town Hall meetings, as well as tips on Social Media, Writing letters to the editor, and talking points for your representatives in congress.
You can see these tools at copyrightalliance.org/take_action_now
----