Art Matters: Add Your Voice!
Art Matters, and here's why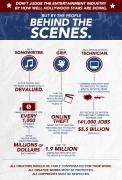 Congress is currently reviewing the rights of creative people, and as an artist or a supporter of the arts you have the opportunity to make an impact by signing the petition Art Matters.

Thank you for your support.


If you'd like make an additional impact by telling Congress why the arts are important, you can do so with the help of a 5-10 second "selfie" video. Use your cell phone, web camera, or any video camera and state why art is important to you. Once you complete your video, please upload it at
www.creativeupstarts.com.

The best submissions will be edited into a grassroots message to Congress and used
in context, including the ongoing Copyright Act review, to advance the positions advocated by the Copyright Alliance. For more information about the grassroots "selfie" video campaign, or for more information on the Copyright Alliance visit copyrightalliance.org.